Counseling Office
8TH GRADE POST TEST:
_________________________________________________________________
DFJH Counseling Pages:
__________________________________________________________________________
8th Grade Parents/Guardians and Students:  
SIGN UPS ARE CLOSED UNTIL NEXT FALL.
8th Grade PCCR (Plan for College and Career Readiness) Meeting
PCCR Meetings will start in October and end in December each year for 8th grade students.
What is a PCCR (Plan for College and Career Readiness) Meeting?
Parents/Guardians and 8th grade students will meet with one of the school counselors.  We will discuss high school courses and graduation credits, college, scholarships, concurrent enrollment, AP classes, the ACT/SAT test, and much more.  This meeting will last approximately 40 minutes. 
Reunión sobre la preparación universitaria y profesional
Todos los estudiantes de octavo grado y sus padres/guardián legal se reunirán con los consejeros de la escuela. Vamos a charlar de los cursos de la secundaria y créditos de graduación, la universidad, las becas, la matriculación de classes concurrentes, las clases de AP, la prueba ACT/SAT, y mucho más. Esta reunión tendrá una duración de aproximadamente 40 minutos.
Ms. Parrott - Students with last names A-B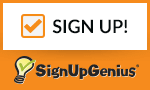 Ms. Caceres - Students with last names C-I
and familias de appellido A-P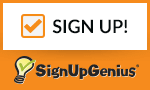 Mr. Mundinger - Students with last names J-P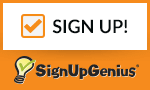 Mr. Gull - Students with last names Q-Z 
and familias de appellido Q-Z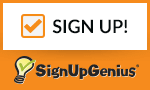 Plan for College:
As part of a new Parent University Series on College & Career Readiness, Nebo School District offers free monthly webinars on the college planning process for parents and their high school students.  Statistics show that less than 9% of all students who enter a 4 year college both graduate in 4 years and do so without debt.  We believe timely information from industry professionals could dramatically move that needle. 
College Success Formula is broadcasting nationally, so please register and if you can't watch the live broadcast, you will have access to the recording for 30 days after each webinar.  Click on the following link to register for one or many.  www.CollegePlanningWebinars.com
Please sign up to gain access to the recording for 30 days after each webinar.  Sign up for one or many.  www.CollegePlanningWebinars.com
*The mention of a business or service in this flyer does not imply an endorsement by the district.*
_________________________________________________________________________________________________________