High School Websites in our area:
High School, College, and Career Planning Guide
This guide booklet has information about high school graduation requirements, high school courses, concurrent enrollment, AP, ACT/SAT testing, scholarships, NCAA requirements, FAFSA, MATC, internships, Associate's degree, online options, important websites, creating a high school binder, and a 4 year plan.  
We use this booklet in our Plan for College and Career Readiness (PCCR) meetings with each 8th grader.  All 9th graders should review this booklet before signing up for 10th grade classes.
This booklet is found in the attachments below.
____________________________________________________________________________________________________
8th Grade PCCR (Plan for College and Career Readiness) Meeting
PCCR Meetings will start in November and end in December each year for 8th grade students.
What is a PCCR (Plan for College and Career Readiness) Meeting?
Parents/Guardians and 8th grade students will meet with one of the school counselors.  We will discuss high school courses and graduation credits, college, scholarships, concurrent enrollment, AP classes, the ACT/SAT test, and much more.  This meeting will last approximately 30 minutes. 
Reunión sobre la preparación universitaria y profesional
Todos los estudiantes de octavo grado y sus padres/guardián legal se reunirán con los consejeros de la escuela. Vamos a charlar de los cursos de la secundaria y créditos de graduación, la universidad, las becas, la matriculación de classes concurrentes, las clases de AP, la prueba ACT/SAT, y mucho más. Esta reunión tendrá una duración de aproximadamente 30 minutos.
Mr. McKell - Students with last names A-D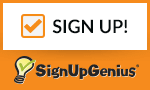 Ms. Caceres - Students with last names E-H
y familias de appellido A-Z en español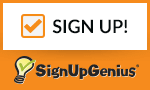 Mr. Mundinger - Students with last names I-O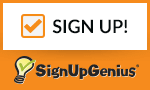 Ms. Parrott - Students with last names P-Z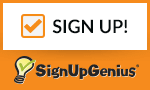 _______________________________________________________________________________________________________
Parent PCCR Survey
https://forms.gle/kPJDm4JUC6D7Z6ZE6 
______________________________________________________________
-------------------------------------------------------------------------------------------